Simplicity

Ellen Schafer

June 27 – August 6, 2021


Simplicity is an exhibition of new works by Los Angeles based artist Ellen Schafer. It takes place across two spaces, New Low and The Fulcrum, in Chinatown.

"As I write this text, I feel so acutely aware of the collection of people who have been present during this leg of my journey, intermittently walking with me through to its end. I have felt embraced by kitchen table conversation, hike breaks, pep talks over the phone, production advice, dinner and beer, shared laughter and mutual understanding. Care, in its dispersion of forms. The padding that keeps us bound to one another more sturdily than simply the art. This show has grown out of a collection of things that can't be neatly broken down into its parts: stuffed animals, storefront signage, school photos, play furniture and branded 'playsuits', birthday banners, charm bracelets, and studio trash.

This past year and a half has been an evaluative passage of time for me, as I imagine it has been for others in the daycare. The daycare, functioning here, as a framing device for the community of people and spaces that art lives through; how we imagine, care, and play in the company of one another. I turn to my studio and find metaphor in the overflowing studio trash bin tipped over, its contents strewn across the floor. In its mess, I see labor, desire, attempts at communication and connection, and teaching moments. I see the closest thing I have known to having purpose and hope and love and joy, poured into occupation, piling up and spilling out. I'm rummaging through narratives in cast foam numbers and letters, multi-color plastic barbie doll heels, cuttings from the trimming of artwork, tiny air dry clay maquettes of rat and lobster costumes. Relationships formed and frayed. Remnants of things I have 'played' with, that have kept me 'playing' with others. The trash bin is a bottomless pit. A hole 2 big the heart can't fill.
This exhibition has evolved as a self-conscious address to the daycare as a site, as much as it has become about my impulse to live my life inside of a studio, the people I play with, and the objects I make while passing the time. Me, the eternal art student-in-waiting, finally 'graduated' to the other side. All this, coinciding with a re-emergence and reconnection to the world. How could this be anything other than a meditation on my art practice and my relationship to you and everyone else that we know." – Ellen Schafer

Ellen Schafer (b. 1985, New York, NY) is a Los Angeles based artist. She received a BFA from the Glasgow School of Art in 2012, was at USC Roski School of Art and Design MFA program from 2014-15, and received an MFA from the University of California, Irvine in 2020. She is also working towards a solo exhibition at Galerie Wonnerth Dejaco in Vienna in November.

---
Neither Nor
Bingyang Liu
May 22 – June 20, 2021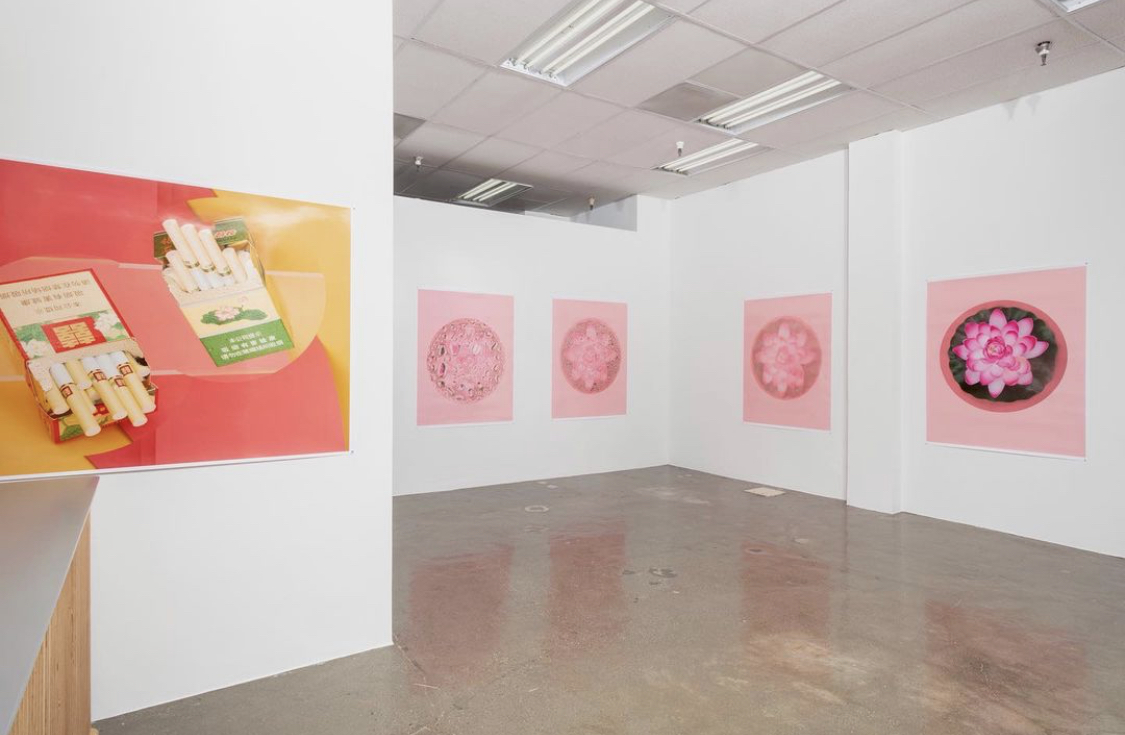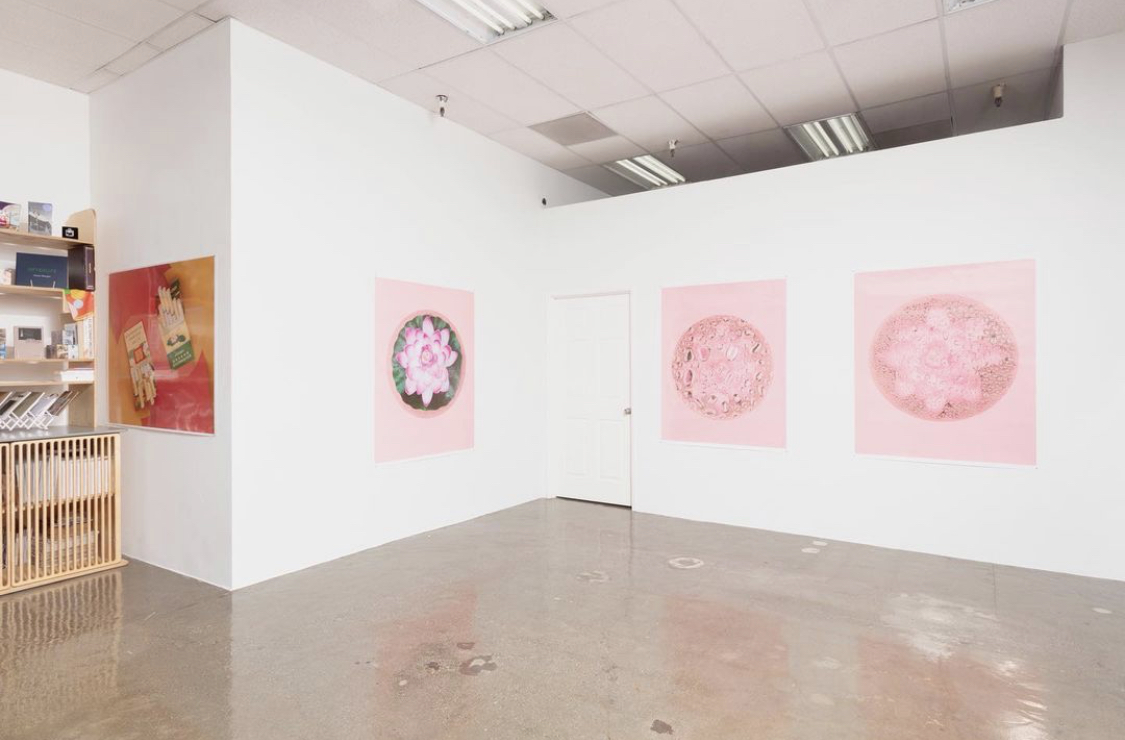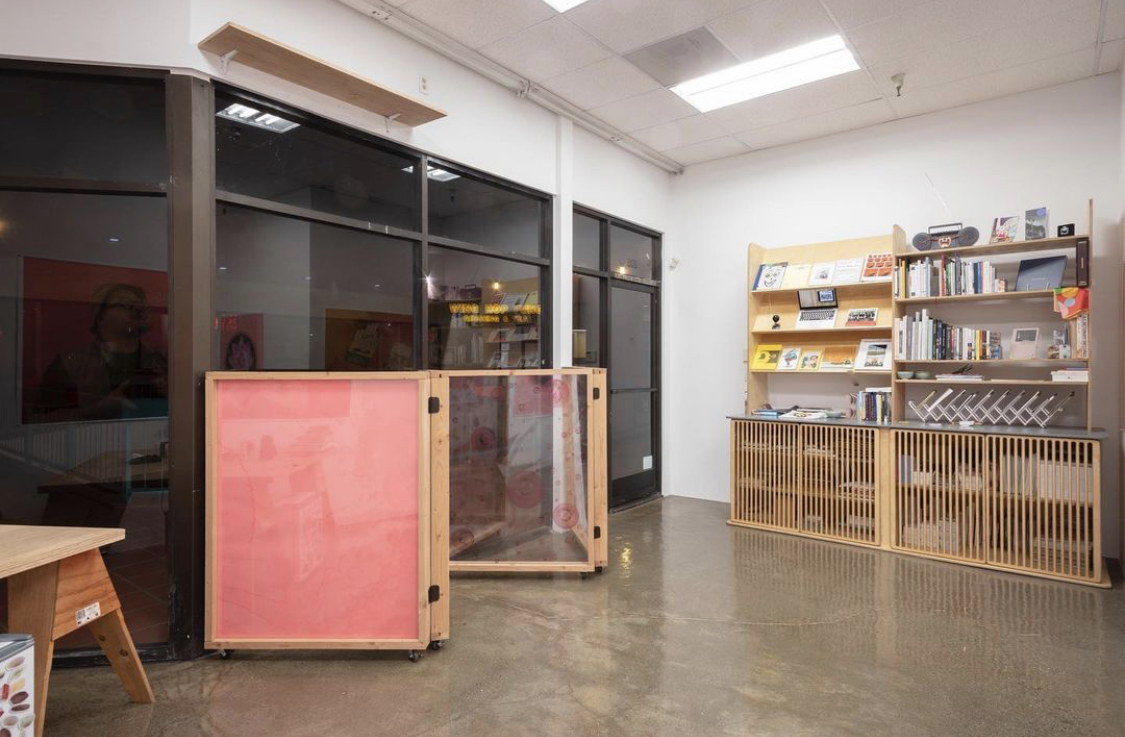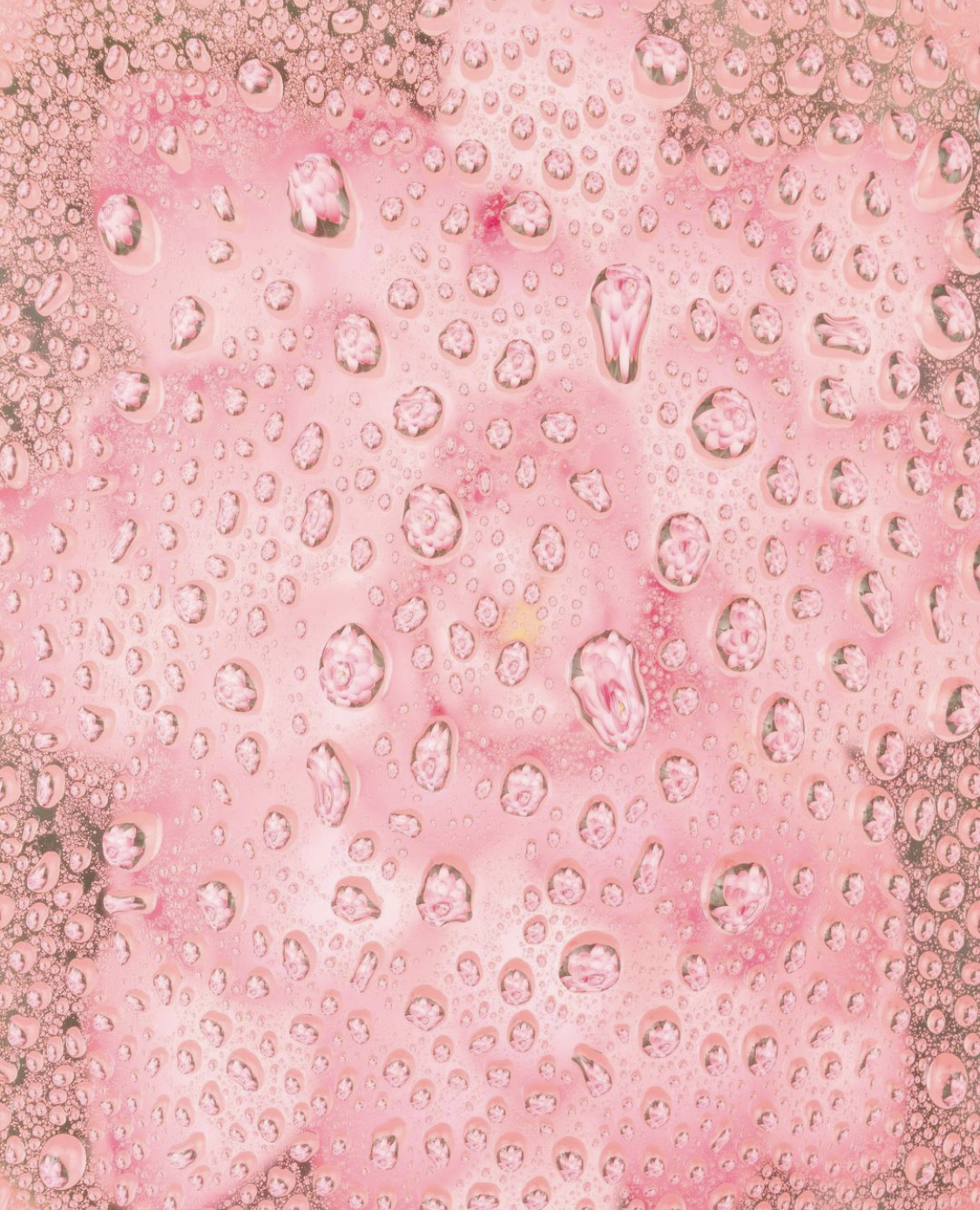 Neither Nor

Bingyang Liu

May 22 – June 20, 2021


The Fulcrum Press is proud to present "Manual of the Mustard Seed Garden" Chapter 6: Lotus as well as Měi Guó Rén. Since moving back to China from Los Angeles due to the pandemic Liu has contemplated whether he considers himself an Asian American artist or Chinese artist and how photography can construct identity and community.

"Manual of the Mustard Seed Garden"
Chapter 6: Lotus The Lotus flower is one of the most iconic subjects among amateur Chinese photography enthusiasts. The gesture of spray water from the mouth often used by this community to create a personal version of the ubiquitous imagery. Bingyang repeating this gesture, to explore cultural identity through image.

Měi Guó Rén
In this body of work, Liu uses a Chinese edition (re-published by Steidl in 2018) of the iconic photo-book The Americans by Robert Frank, and searching Badiou (China's version of Google), to explores concepts of translation, censorship, and identity. Liu's book will live stream from PostPost, in Beijing, China. At the end of the show there will be a book launch at The Fulcrum, and then he book will be shipped back to China, and shipped back to China.

---
Notes on Circumference and Stop, Blue
Olivia Leiter
May 10 – May 16, 2021