(8)


CLOCKS OF LOS ANGELES
Megan Muller & Angela D'Aviognon
In this speculative history of the disappearance of clocks in the Los Angeles area, artist Megan Muller and writer Angela D'Aviognon hunt through archives and explore the sprawling urban environment through writing, vernacular images and photography. Printed in collaboration with Martian Press. Risographed printed.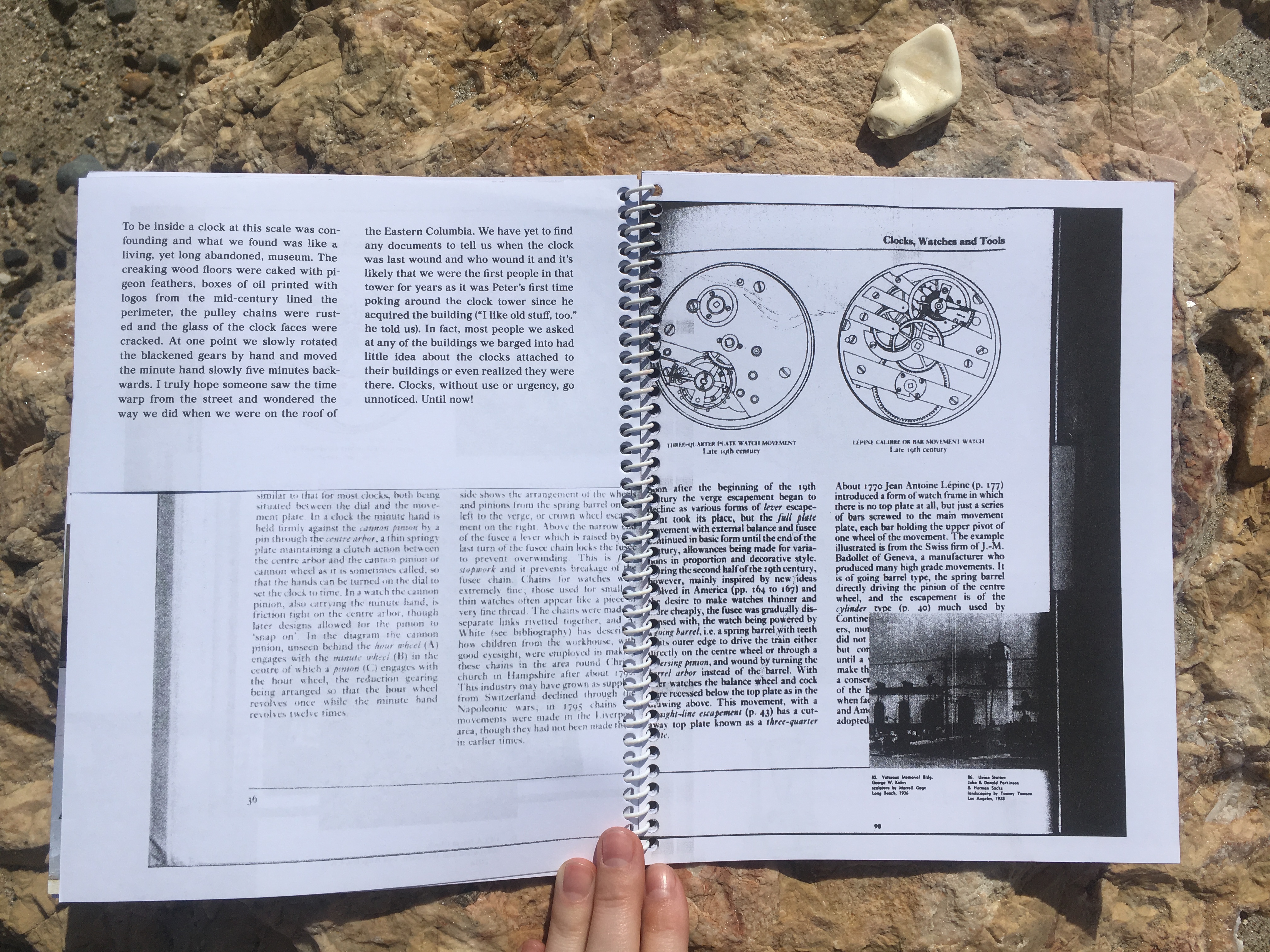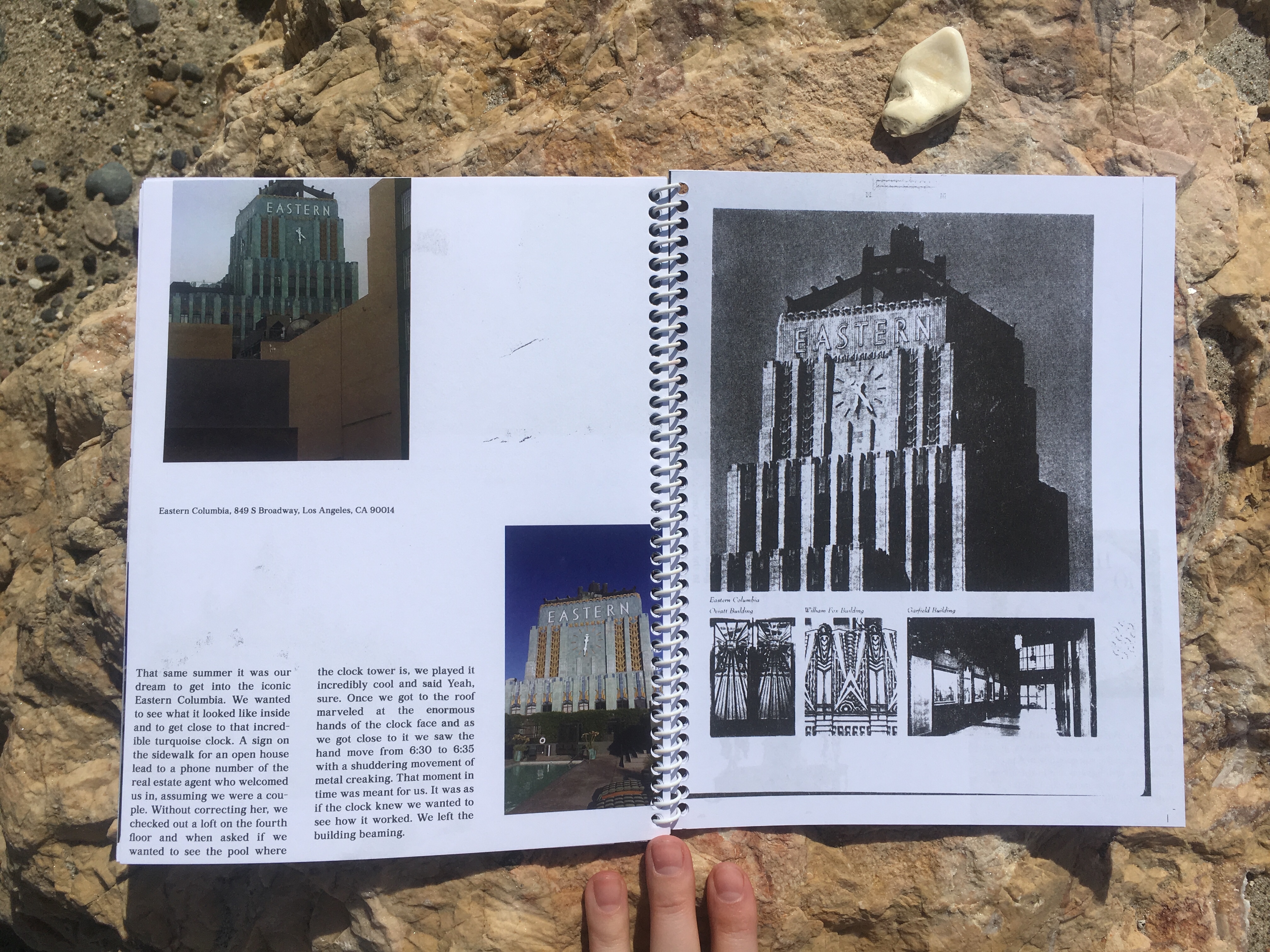 (Object 2)
Clocks of Los Angeles Pin
by Megan Muller & Angela D'Aviognon
for Clocks of Los Angeles
Edition of 100
(7)
DOUBLE DOUBLE, PROTEIN STYLE, ANIMAL STYLE WITH A STRAWBERRY SHAKE AND A CHIPS
Wyatt Conlon
Edition of 50



The order that Wyatt Conlon's late Grandfather ordered every time he went to In-N-Out. This 800 page book counts the hours of the day that his Grandfather woke up to when he went to sleep, recounting through documentation of his actual clock, and various memorabilia including photographs taken by him and his grandfather as well as correspondence in various forms throughout the years they shared together. the nostalgia recounts the simple memories like sharing a burger,fries, and a shake.